MICHAEL DELUCA, JR.
Owner, Master Electrician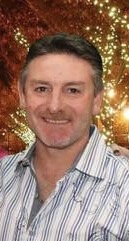 Mike started learning the electrical trade in 1984. After graduating from high school he accepted a position at Parkville Electric. During his tenure there he attended the Associated Builders and Contractor's Electrical Apprenticeship program in the evenings, while continuing to get hands on experience. In 1993 he took the Maryland State Board's Master Electrician's exam and became a Master Electrician. He left Parkville after nine years and started DeLuca Electric, Inc. Mike takes pride in his work and has many customers that have been with him for 20+ years. If Mike isn't working, he enjoys hanging out and spending quality time with his wife, daughter and son, working on old cars, watching football, deep sea fishing and occasionally slipping in a round of golf. He also is an active member of the Society of Italian American Businessmen, a charitable giving member organization, who prides themselves in helping those in need and participating in events that celebrate their Italian heritage.
THOMAS CERO
Electrician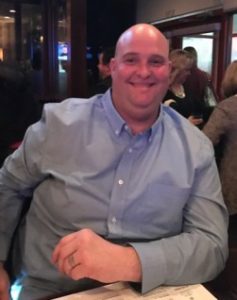 Thomas M. Cero graduated high school from the "Auto Mechanic" apprenticeship program and decided to become a Chef. While in Chef School, it was then that he realized that being in a kitchen was not the full-time career for him. With his experience and thorough understanding of how to repair a variety of mechanical things, he decided that the Electrical field might be more of his type of career. He soon decided to apply for an "Electrician's Apprentice" position for which he had no previous experience but was hired nevertheless.
After 5 years of being an electrician's apprentice he moved on to a different company as an "Electrical Mechanic" which offered more career opportunities and enhanced his electrical experience. Through training and hands-on experience, Thomas has learned to analyze circuit problems and complete new installation and update old installations as well. Unfortunately, due to unforeseen circumstances the company closed.
While enduring this hardship, Thomas applied for a position with DeLuca Electric. Currently, he is an "Electrician" with more than 23 years of experience and his motto is "to always get it done RIGHT!"
In his spare time, he is a member of the Baltimore County Volunteer Fire Department and affiliated with numerous non-profit organizations.
MATTHEW SCHWARTZ
Journeyman Electrician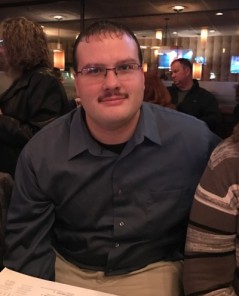 Matt has been a team player at DeLuca Electric since 2014. Prior to joining us, he worked in the construction and fire/water restoration field. Matt is currently attending Harford County Community College's Electrical Program, where he is working towards getting his Master's License. In his spare time he enjoys spending time with his family and is an active member in his local volunteer fire department for the past five years.
MICHAEL DELUCA, III
Electrical Helper
Michael decided in middle school that he wanted to follow his dad's footsteps. He became an "official" team player the summer after his junior year of high school. Michael completed four years at Harford Technical High School's electrical program, and graduated June 2016. He received distinguished honors again this past semester and a Certificate of Achievement for the Electrical exam provisions of the 2012 International Residential Code. Michael is currently attending Harford County Community College's Electrical Apprenticeship Program while continuing at DeLuca Electric. Michael enjoys spending time with his girlfriend and family, driving his Ford truck, hanging out with friends, playing basketball, riding his 4-wheeler, fishing, and watching numerous sports.